Stefan Hoffman Recorded Webinar: Process-Based Therapy
Register

Non-member - $35
Member - $25
Student - $15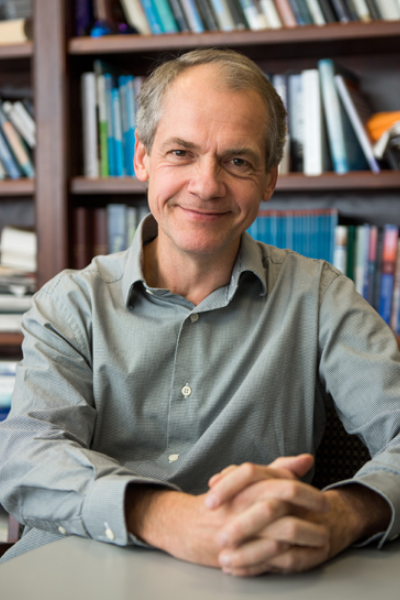 Original Air Date: December 10, 2021
Abstract:
Process-based therapy (PBT) is a radical departure from the latent disease model of the DSM and ICD with its absurd proliferation of the protocols-for-syndrome approach. Instead, PBT focuses on how to best target and change core biopsychosocial processes in a specific situation for given goals with a given client. This approach recognizes that psychotherapy typically involves non-linear (rather than linear), bidirectional (rather than unidirectional), and dynamic changes of many (rather than only a few) interconnected variables. Effective therapy changes the entire system toward a stable and adaptive state by enhancing context-specific variability, selection and retention of biopsychosocial processes. PBT is, therefore, grounded in evolutionary science. For therapy to be most effective, we, therefore, need to embrace a systematic, assessment-guided, and theory-based approach to understand the relationships of the various problems of a given client. Functional analysis, the foundation of behavior therapy, provides the basis to understand these relationships. PBT acknowledges the complexity, inter-relatedness, and multidimensional levels of the problems in a given client. This workshop will illustrate how PBT is used to target key treatment processes by combining functional analysis with a dynamic and person-specific network approach.
About the Presenter:
Stefan G. Hofmann, Ph.D. is the Alexander von Humboldt Professor at the Department of Clinical Psychology at the Philipps-University Marburg and professor of psychology at the Department of Psychological and Brain Sciences, where he directs the Psychotherapy and Emotion Research Laboratory. He has an actively funded research program studying various aspects of emotional disorders with a particular emphasis on anxiety disorders and cognitive behavioral therapy. He has won many prestigious professional awards, including the Aaron T. Beck Award for Significant and Enduring Contributions to the Field of Cognitive Therapy by the Academy of Cognitive Therapy and the Alexander von Humboldt Research Award. He is a fellow of the APA, APS, ABCT, and was president of various national and international professional societies, including the Association for Behavioral and Cognitive Therapies and the International Association for Cognitive Psychotherapy. He was also an advisor to the DSM-5 Development Process and a member of the DSM-5 Anxiety Disorder Sub-Work Group. Dr. Hofmann has been identified as a Highly Cited Researcher by Thomson Reuters. He is currently editor of Cognitive Therapy and Research and associate editor of Clinical Psychological Science. He has published more than 400 peer-reviewed journal articles and 20 books, For more information, visit http://www.bostonanxiety.org/
Learning Objectives
This webinar is designed to help participants:
Appreciating the limitations and weaknesses of the contemporary medical model.
Gaining an up-to-date understanding of the core processes of CBT.
Developing an idiographic, functional diagnostic system based on evolutionary science.
Establishing more progressive models and theories in clinical practice.
Using functional analysis in conjunction with complex network approach in a given client.
Recommended Readings
Hayes, S. C. & Hofmann, S. G. (Eds.) (2018). Process-based CBT: The science and core clinical competencies of cognitive behavioral therapy. Oakland, CA: New Harbinger Publications. ISBN-13: 978-1626255968.
Hayes, S. C., Hofmann, S. G., & Wilson, D. S. (2020). Clinical psychology is an applied evolutionary science. Clinical Psychology Review, 81. doi: 10.1016/j.cpr.2020.101892
Hofmann, S. G., & Hayes, S. C. (2019). The future of intervention science: Process-based therapy. Clinical Psychological Science, 7, 37–50. doi: 10.1177/2167702618772296
Hofmann, S. G., Curtiss, J. E., & Hayes, S. C. (2020). Beyond linear mediation: Toward a dynamic network approach to study treatment processes. Clinical Psychology Review, 76, doi: 10.1016/j.cpr.2020.101824
*************************
About the Moderator: Jessica Lipschitz, PhD earned her PhD in clinical psychology from the University of Rhode Island. She is the Associate Director of the Digital Behavioral Health & Informatics Research Program at Brigham and Women's Hospital and is affiliated with Harvard Medical School. Her research focuses on implementation and testing of digital behavioral health tools and she has specific clinical expertise in anxiety, depression, PTSD and couples therapy. Dr. Lipschitz has worked extensively with the VA on national digital health rollout initiatives and has consulted and conducted research in partnership with industry aimed at improving and implementing digital health solutions for behavioral health. She serves on the editorial board for Journal of Medical Internet Research – Mental Health.
All attendees will receive a certificate of completion when the course requirements are satisfied. Certificates of completion is included in the cost of the webinar
ABCT is approved by the American Psychological Association to sponsor continuing education for psychologists. ABCT maintains responsibility for this program and its content
The Association for Behavioral and Cognitive Therapies has been approved by NBCC as an Approved Continuing Education Provider, ACEP No. 5797. Programs that do not qualify for NBCC credit are clearly identified. The Association for Behavioral and Cognitive Therapies is solely responsible for all aspects of the programs
The Association for Behavioral and Cognitive Therapies is recognized by the California Board of Behavioral Sciences for Marriage and Family Therapist (MFT) to offer continuing education as Provider #4600
Association for Behavioral and Cognitive Therapies (ABCT), is recognized by the New York State Education Department's State Board for Psychology as an approved provider of continuing education for licensed psychologists #PSY-0124
Association for Behavioral and Cognitive Therapies (ABCT), is recognized by the New York State Education Department's State Board for Social Work as an approved provider of continuing education for licensed social workers #SW-0657.
Key:

Complete

Next

Failed

Available

Locked
12 Questions | 2 attempts | 10/12 points to pass
12 Questions | 2 attempts | 10/12 points to pass
1.50 credits available | Certificate available
1.50 credits available | Certificate available
1.50 credits available | Certificate available
New York State Psychologist Certificate
1.50 credits available | Certificate available
New York State Social Worker Certificate
1.50 credits available | Certificate available
| Access Date | Quiz Result | Score | Actions |
| --- | --- | --- | --- |