Rebecca Sachs Recorded Webinar: Increasing Confidence to Treat Mental Health Conditions in Autistic Patients Across the Lifespan (July 27, 2023)
Register

Non-member - $35
Member - $25
Student - $15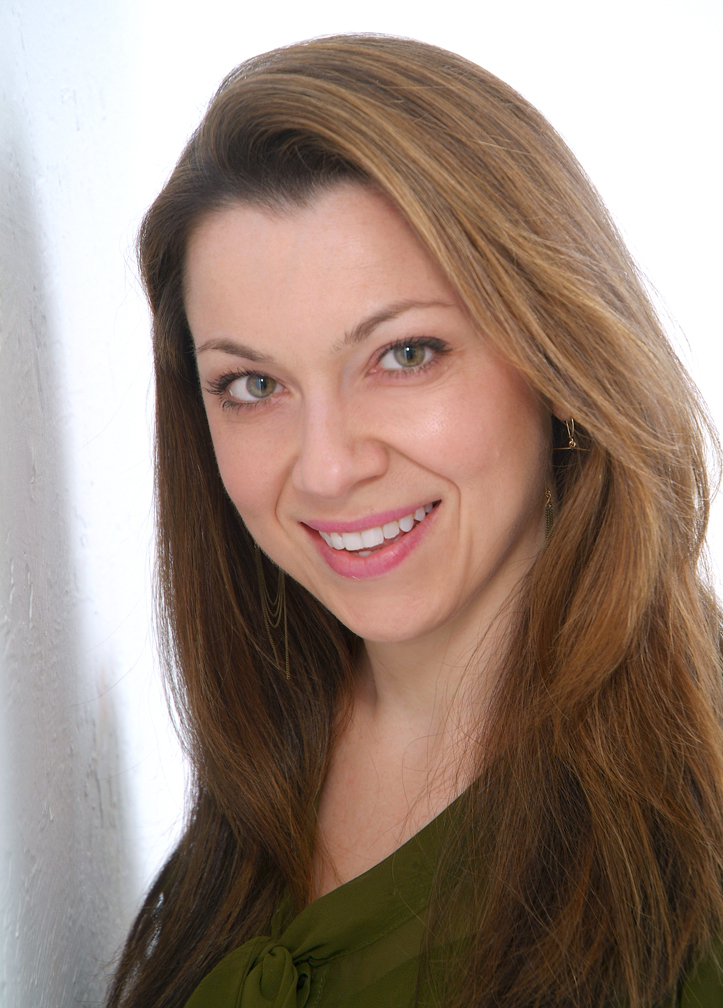 Original Airdate: Thursday, July 27, 2023
11:00 am- 12:30 pm Eastern/ 10:00 am – 11:30 am Central/ 9:00 am – 10:30 am Mountain/ 8:00 am – 9:30 am Pacific

1.5 CE Credits Awarded
$15 Student ABCT Members / $25 ABCT Members / $35 Non-Members
Abstract:
The real "autism epidemic" is not that one in 36 children are identified with autism (CDC, 2023), but rather that autistic individuals are often unable to access mental healthcare, including Cognitive Behavior Treatment (CBT). Autistic individuals across the lifespan experience higher rates of anxiety, OCD, depression, and other mental health conditions compared to the general population (Braconnier et al., 2022; Maddox et al., 2017). Recent studies show extremely high rates of death by suicide in autistic youth and adults (South et al., 2021), with mental health concerns identified as a top priority of need by the autism community (Benevides et al., 2020). While many clinicians want to use CBT to address mental health needs of autistic clients, they incorrectly believe that CBT's use with autistic individuals is inherently different (vs. a modified/tailored approach), and that treating this population is out of their competency. Research suggests that CBT is efficacious in reducing psychiatric symptoms in those with autism (Benevides et al., 2020, Braconnier et al., in press; Wang et al., 2021, Wood et al., 2020), and the reality is that most CBT practitioners will encounter autistic clients—diagnosed or not— within a therapy setting at some point in their career. This talk will bridge gaps for CBT practitioners who want to increase their knowledge and confidence in working with autistic clients. The intended audience for this workshop are professionals with basic knowledge of autism and direct CBT clinical experience. The talk will explore topics on applying and modifying CBT (e.g. incorporating autistics' experiences into therapy, balancing "good accommodation'' to address autism related needs with not accommodating negative emotions and thoughts/pursuing "opposite action"). Attendees will learn about relevant autism information-processing differences that may impact symptom presentation and treatment, along with some practical strategies and modifications for both behavioral and cognitive interventions of CBT for this population.
Presenter Biography:
REBECCA SACHS is a licensed psychologist and an expert in the top recommended treatments for Anxiety, Autism, and OCD. She believes in empowering individuals and their families with knowledge and skills they can use to not only manage current challenges, but to also be ready to handle new problems when they may arise. Dr. Sachs brings warmth, sensitivity, and a strong sense of humor to her work. Board Certified in Behavioral and Cognitive Psychology, Dr. Sachs is a sought-after clinician and speaker, regularly presenting at conferences. Along with colleagues, she was recently awarded a federally funded grant through the New York State Office of Mental Health, aimed at helping train community-based service providers better serve children and youth who are dually diagnosed with mental illness, like OCD, and a developmental disability. She has a private practice in New York City (and virtually in the state of NY) and is co-Director of Successful School Transitions, a comprehensive program for school refusal. In addition to these roles, Dr. Sachs is a mother to an energetic and determined kindergartener.
Learning Objectives:
1. Attendees will be able to identify relevant modifications to CBT, given presentation differences related to Autism.
2. Attendees will be able to understand the importance of listening to and validating lived experiences of autistics when treating co-occurring mental health conditions.
3. Attendees will be able to create collaborative goals with autistic patients following their articulation of lived experiences when treating co-occurring mental health conditions.
4. Attendees will be able to more confidently implement CBT treatment interventions to autistic patients.
Recommended Readings:
1. Benevides, T. W., Shore, S. M., Andresen, M.-L., Caplan, R., Cook, B., Gassner, D. L., Erves, J. M., Hazlewood, T. M., King, M. C., Morgan, L., Murphy, L. E., Purkis, Y., Rankowski, B., Rutledge, S. M., Welch, S. P., & Wittig, K. (2020). Interventions to address health outcomes among autistic adults: A systematic review. Autism, 24(6), 1345–1359. https://doi.org/10.1177/1362361320913664

2. Gaus, V. L., & Attwood, T. (2019). Cognitive-behavioral therapy for adults with autism spectrum disorder. The Guilford Press.
3. Keefer, A., Vasa, R.A. DINOSAUR: an integrated cognitive-behavioral treatment for anxiety in young children with ASD. J Neurodevelop Disord 13, 46 (2021). https://doi.org/10.1186/s11689-021-09396-9

4. Milton, D., Gurbuz, E., & López, B. (2022). The 'double empathy problem': Ten years on. Autism, 26(8), 1901–1903. https://doi.org/10.1177/13623613221129123
5. Walters, S., Loades, M. & Russell, A. A Systematic Review of Effective Modifications to Cognitive Behavioural Therapy for Young People with Autism Spectrum Disorders. Rev J Autism Dev Disord 3, 137–153 (2016). https://doi.org/10.1007/s40489-016-0072-2
*************************
All attendees will receive a certificate of completion when the course requirements are satisfied. Certificates of completion is included in the cost of the webinar
The Association for Behavioral and Cognitive Therapies incurs significant administrative cost related to your registration before a webinar. Therefore, there are no refunds for live webinars. If you unable to attend a webinar, we will provide you with the recorded version after the live presentation (which is still eligible for CE credit). If you wish to cancel or request to transfer your webinar registration to another webinar please email your request to membership@abct.org.
ABCT is approved by the American Psychological Association to sponsor continuing education for psychologists. ABCT maintains responsibility for this program and its content
The Association for Behavioral and Cognitive Therapies has been approved by NBCC as an Approved Continuing Education Provider, ACEP No. 5797. Programs that do not qualify for NBCC credit are clearly identified. The Association for Behavioral and Cognitive Therapies is solely responsible for all aspects of the programs
The Association for Behavioral and Cognitive Therapies is recognized by the California Board of Behavioral Sciences for Marriage and Family Therapist (MFT) to offer continuing education as Provider #4600
Association for Behavioral and Cognitive Therapies (ABCT), is recognized by the New York State Education Department's State Board for Psychology as an approved provider of continuing education for licensed psychologists #PSY-0124
*************************
For more information, contact:
Rachel Lamb, ABCT Membership and Marketing Manager
212-647-1890 ext. 209
rlamb@abct.org
*************************
Key:

Complete

Next

Failed

Available

Locked
Rebecca Sachs Recorded Webinar: Increasing Confidence to Treat Mental Health Conditions in Autistic Patients Across the Lifespan (July 27, 2023)
Open to view video. | Closed captions available | 90 minutes
Open to view video. | Closed captions available | 90 minutes
12 Questions | 2 attempts | 10/12 points to pass
12 Questions | 2 attempts | 10/12 points to pass
1.50 credits available | Certificate available
1.50 credits available | Certificate available
1.50 credits available | Certificate available
New York State Psychologist Certificate
1.50 credits available | Certificate available
New York State Social Worker Certificate
1.50 credits available | Certificate available
| Access Date | Quiz Result | Score | Actions |
| --- | --- | --- | --- |