Anti Racism Panel Recorded Webinar: Enough talk, more action: Exploring ways to be actively anti-racist across professional domains in our work as mental health professionals
Register

Non-member - $35
Member - $25
Student - $15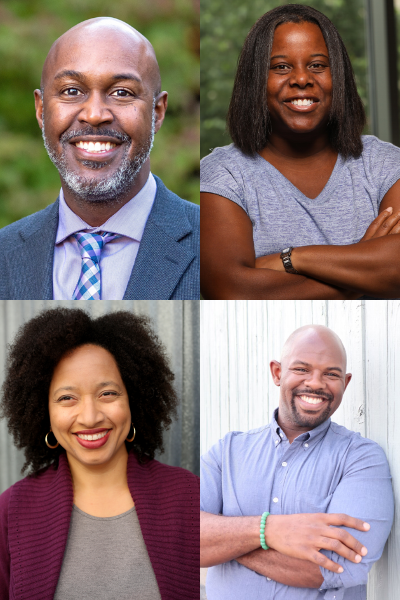 Original Air Date: May 7, 2021
Abstract:
Recent widely publicized incidents of police brutality targeting Black people have helped to expose the depth and breadth of racism in our society. As a result, considerable attention has been placed across our academic institutions and organizations in the past few months on providing guidance and facilitating dialogue around the impacts of racism on clinical practice, teaching curricula, research pursuits, and professional/hiring patterns within our field. However, it is crucial we recognize that the occurrence of racism within our society, and our field, has been ever-present for Black and brown individuals for decades preceding the more recent media attention on these issues. Further, there is growing recognition that simply not being overtly racist is neither acceptable nor sufficient to achieve equity, but many people are not aware of the many opportunities they have to actively promote equity and inclusion in their work as mental health professionals. Thus, this panel will discuss ways that attendees can be actively anti-racist across a range of roles: as clinicians, educators, administrators, and researchers. This panel consists of four experts in the field with a range of expertise across these professional domains, who will share specific examples, strategies, and tools to pursue an actively anti-racist agenda in our professional pursuits. This panel is relevant to everyone in the field of mental health, regardless of training level, area of focus, and professional roles. It provides an important dialogue to ensure that efforts to move the needle in terms of inclusion and equity fall on every single one of us in the field, instead of just a few.
Learning Objectives:
At the conclusion of this webinar, participants will be able to:
Understand existing frameworks for increasing equity and inclusion practices in mental health fields, along with the importance of acknowledging the role of context in such work
Describe ways in which mental health providers can integrate social justice and anti-racist actions into their primary work roles (i.e., clinical work, research, administration/hiring, and teaching)
Explore specific strategies, tools, and clinical guidelines for the incorporation of anti-racist practices in clinical practice, research, and clinical teaching/supervision, including ways to make such practices sustainable and integrally integrated in one's work
About the Presenters (in alphabetical order):
Dr. Allison Briscoe-Smith: Dr. Briscoe-Smith earned her undergraduate degree from Harvard University and her clinical psychology Ph.D. from University of California Berkeley. She then went on to continue her specialization in trauma and ethnic minority mental health through internship and postdoctoral work at University of California San Francisco/San Francisco General Hospital. She has combined her love of teaching and advocacy by serving as a professor and by directing mental health programs for children experiencing trauma, homelessness or foster care. Much of her work has been with schools, as a clinician, consultant and trainer. Currently she is the Director of Diversity, Equity and Inclusion at the Wright Institute where she is a professor. She provides consultation and training to Bay Area nonprofits and schools on how to support trauma informed practices and cultural accountability.
Mr. Hayden Dawes: Mr. Dawes earned his Masters of Social Work degree from North Carolina State University in 2014, and engaged in the provision of mental health treatment following this to diverse populations in various settings including inpatient, outpatient, and the community. His practice experience includes hospital social work, mental health and addiction treatment, in addition to people involved in the legal system. In service to the profession, he has also served as communications chair of the board of directors and vice-president to the North Carolina Society for Clinical Social Work. He currently engages both in private practice with primarily people of color and LGBTQIA+ identified adults at the AHB Center for Behavioral Health and Wellness in Duham, NC, and he is currently pursuing his Ph.D. in Social Work at the University of North Carolina-Chapel Hill. His research interests lie in examining the psychosocial challenges impacting people of color and LGBTQIA+ individuals, while seeking advanced methods to intervene on provider implicit and explicit biases.
Dr. Jessica Graham-LoPresti: Dr. Graham-LoPresti is co-founder of the BARE Mental Health & Wellness, and an Assistant Professor of Psychology in the clinical psychology doctoral program at Suffolk University. Dr. Graham-LoPresti graduated from Williams College with a B.A. in Psychology and American Studies, and received her M.A. and Ph.D. in Clinical Psychology from the University of Massachusetts Boston. She has focused her career on promoting resilience, health, and well-being of people and communities of color, and has published extensively on the multi-level impact of racism on mental health as well as barriers to quality and effective mental healthcare for underserved and underrepresented communities. In addition, Dr. Graham-LoPresti owns a clinical private practice where she helps clients cope with a range of psychological struggles inclusing anxiety, depression, trauma, relationship challenges, as wellas stress associated with marginalization and oppression.
Dr. Enrique Neblett: Dr. Neblett is a Professor of Health Behavior and Health Education at the University of Michigan School of Public Health and Associate Director of the Detroit Community-Academic Urban Research Center. From 2008 - 2019, he was a Professor of Psychology and Neuroscience at the University of North Carolina at Chapel Hill (UNC). Dr. Neblett is one of the leading U.S. scholars in the area of racism and health, with a particular focus on understanding how racism-related stress influences the mental and physical health of African American young people. Dr. Neblett's research has been funded by the National Institutes of Health, the National Science Foundation, and the Robert Wood Johnson Foundation, and he has given over 100 talks and presentations on racism, racism-related stress, and African American youth's health. In 2018, he was appointed Director of Diversity Initiatives in the Department of Psychology and Neuroscience at UNC. In 2019, Dr. Neblett was named Mentor of the Year by the Black Caucus of the Society for Research in Child Development and awarded the Tanner Award for Excellence in Undergraduate Teaching and the Faculty Award for Excellence in Doctoral Mentoring in 2017. Dr. Neblett earned his Sc.B. from Brown University and his M.S. from the Pennsylvania State University. He earned his Ph.D. in Psychology from the University of Michigan in 2006 and completed postdoctoral training at Howard University in Psychology and Cardiovascular Psychophysiology.
Recommended Readings/Resources:
Knowles, E. D., Lowery, B. S., Chow, R. M., & Unzueta, M. M. (2014). Deny, distance, or dismantle? How white Americans manage a privileged identity. Perspectives on Psychological Science, 9(6), 594-609.
Smith, W., Allen, W., & Danley, L. (2007). "Assume the Position…You Fit the Description." American Behavioral Scientist, 52, 551-578.
Sue, D. W. (2010). Microaggressions in everyday life: Race, gender, and sexual orientation. John Wiley & Sons Inc.
National Equity Project: https://medium.com/national-equity-project/about
************************************
About the Moderator: Amber Calloway, Ph.D., is a licensed clinical psychologist, and she is currently completing a postdoctoral fellowship at The Penn Collaborative for CBT and Implementation Science at the University of Pennsylvania. Much of Dr. Calloway's work has centered on culturally responsive approaches to the implementation of CBT as well as examining mechanisms and processes of change in CBT for anxiety disorders in the service of improving treatment effectiveness and the quality of behavioral health treatments provided to historically marginalized populations.
All attendees will receive a certificate of completion when the course requirements are satisfied. Certificates of completion is included in the cost of the webinar
ABCT is approved by the American Psychological Association to sponsor continuing education for psychologists. ABCT maintains responsibility for this program and its content
The Association for Behavioral and Cognitive Therapies has been approved by NBCC as an Approved Continuing Education Provider, ACEP No. 5797. Programs that do not qualify for NBCC credit are clearly identified. The Association for Behavioral and Cognitive Therapies is solely responsible for all aspects of the programs
The Association for Behavioral and Cognitive Therapies is recognized by the California Board of Behavioral Sciences for Marriage and Family Therapist (MFT) to offer continuing education as Provider #4600
Association for Behavioral and Cognitive Therapies (ABCT), is recognized by the New York State Education Department's State Board for Psychology as an approved provider of continuing education for licensed psychologists #PSY-0124
Association for Behavioral and Cognitive Therapies (ABCT), is recognized by the New York State Education Department's State Board for Social Work as an approved provider of continuing education for licensed social workers #SW-0657.
Key:

Complete

Next

Failed

Available

Locked
12 Questions | 2 attempts | 10/12 points to pass
12 Questions | 2 attempts | 10/12 points to pass
1.50 credits available | Certificate available
1.50 credits available | Certificate available
1.50 credits available | Certificate available
| Access Date | Quiz Result | Score | Actions |
| --- | --- | --- | --- |