Anne Marie Albano Recorded Webinar: Anxiety in the Transition to Adulthood
Register

Non-member - $35
Member - $25
Student - $15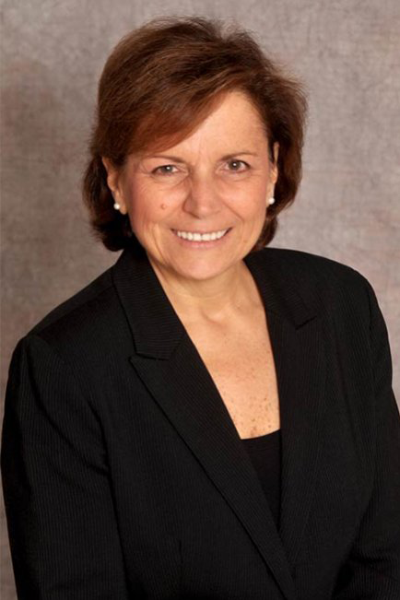 Original Air Date: July 14, 2017
Abstract: The developmental transition from adolescence to early adulthood is characterized as a time of uncertainty and instability but also of optimism and growth (see Arnett, 2004). For youth suffering with an anxiety disorder, this period can be fraught with impairments in meeting everyday tasks, resulting in a failure to achieve independent functioning. CBT and medication are effective treatments for anxiety in adolescents and children (Walkup, et al., 2008), however, long-term remission through the transition to adulthood is not maintained for nearly half of effectively treated youth (Ginsburg et al., 2014). Missing from our studies of clinical treatments has been a focus not just on anxiety management in the present, but on assisting youth and families in understanding and meeting the tasks of development. Central also, to treatment, is for youth to take on the challenges of anxiety and daily living with appropriate parental guidance and support. In this webinar, Dr. Albano will discuss the Launching Emerging Adults Program (LEAP), a model integrating the core components of effective CBT for anxiety in adolescents and young adults with novel components designed to address patient-caretaker dependency, role transitions, and attainment of behaviors necessary for independent functioning. LEAP is a developmentally-informed treatment aimed at both syndrome relief and improved functioning, based on our experiences in treating transition-aged youth and informed by critical reviews of the developmental psychology of emerging adulthood (e.g., Arnett, 2004). Dr. Albano will present the LEAP-specific assessment and treatment protocol with an emphasis on novel components including: negotiating a developmental hierarchy, planning for parental "letting go" while engaging and addressing core beliefs and fears of the parents and their emerging adult child, and engaging youth in community-based group exposures.
At the conclusion of this program, participants will be able to:
1. recognize the tasks of development necessary for adolescents to transition to adulthood
2. devise strategies for addressing parental over involvement and adolescent dependency including family communication and problem solving
3. develop exposures that maximize the use of context and address developmental stage issues to increase ecological validity and reduce or develop tolerance of anxiety
About the presenter: Anne Marie Albano is Professor of Medical Psychology in Psychiatry at Columbia University and Director of the Columbia University Clinic for Anxiety and Related Disorders and Clinical Site Director of New York Presbyterian Hospital's Youth Anxiety Center. She received her Ph.D. from the University of Mississippi. Dr. Albano is a Fellow of the American Psychological Association, Association for Behavioral and Cognitive Therapies (ABCT), Founding Fellow of the Academy of Cognitive Therapy, a Beck Institute Scholar, and is Board Certified in Clinical Child and Adolescent Psychology. She is the recipient of the 2015 ABCT Award for Outstanding Contributions by an Individual for Clinical Activities and in 2008 received the Rosenberry Award for service to children, adolescents and families from the University of Colorado at Denver. Dr. Albano is a past member of the Board of Directors of the Anxiety and Depression Association of America, a Past President of the Society for Clinical Child and Adolescent Psychology of the American Psychological Association and also past-president of the Association for Behavioral and Cognitive Therapies (ABCT). She is past editor of Cognitive and Behavioral Practice and Associate Editor of the Journal of Consulting and Clinical Psychology. Dr. Albano is the inaugural editor of the new journal "Evidence-Based Practice in Child and Adolescent Mental Health" published by the Society for Clinical Child and Adolescent Psychology. She has published more than 100 articles and chapters and is the co-author of several cognitive behavioral treatment manuals and of the Anxiety Disorders Interview Schedule for Children, all published by Oxford University Press. Dr. Albano served as a Principal Investigator of a 6-site, National Institute of Mental Health-sponsored study entitled "Child/Adolescent Anxiety Multimodal Treatment Study" (CAMS) and the Extended Long Term Follow Up of CAMS (CAMELS) and also was a PI for the Treatments for Adolescents with Depression Study (TADS). Both trials examined the relative efficacy of CBT, medication, combination treatment, and pill placebo in youth. Her book with Leslie Pepper, Helping Your Anxious Child: Free Your Child from Fears and Worries and Create a Joyful Family Life, was a 2014 ABCT Self-Help Book Award winner and 2014 Self-Help Book Award winner from the American Society of Journalists and Authors. In 2015, a new ABCT award was established in Dr. Albano's name by a family to encourage the proliferation of evidence-based treatment, the Anne Marie Albano Early Career Award for Excellence in the Integration of Science and Practice.
Suggested Reading:
Arnett, Jeffrey Jensen (2004). Emerging adulthood: The winding road from late teens through the twenties. New York: Guilford Press.
Ginsburg G.S., Becker E.M., Keeton C.P., Sakolsky D., Piacentini J., Albano A.M., Compton S.N., Iyengar S., Sullivan K., Caporino N., Peris T., Birmaher B., Rynn M., March J, Kendall P.C. (2014). Naturalistic Follow-up of Youths treated for Pediatric Anxiety Disorders, JAMA Psychiatry.
Guerry, J., Hambrick, J., & Albano, A.M. (2015). Adolescent social phobia in clinical services. In K Ranta, A M. La Greca, L-J García-Lopez, and M Marttunen (Eds.), Social Anxiety and Phobia in Adolescents. Springer, USA.
All attendees will receive a certificate of completion when the course requirements are satisfied. Certificates of completion is included in the cost of the webinar
ABCT is approved by the American Psychological Association to sponsor continuing education for psychologists. ABCT maintains responsibility for this program and its content
The Association for Behavioral and Cognitive Therapies has been approved by NBCC as an Approved Continuing Education Provider, ACEP No. 5797. Programs that do not qualify for NBCC credit are clearly identified. The Association for Behavioral and Cognitive Therapies is solely responsible for all aspects of the programs
The Association for Behavioral and Cognitive Therapies is recognized by the California Board of Behavioral Sciences for Marriage and Family Therapist (MFT) to offer continuing education as Provider #4600
Key:

Complete

Next

Failed

Available

Locked
12 Questions | 2 attempts | 10/12 points to pass
12 Questions | 2 attempts | 10/12 points to pass
1.50 credits available | Certificate available
1.50 credits available | Certificate available
1.50 credits available | Certificate available
| Access Date | Quiz Result | Score | Actions |
| --- | --- | --- | --- |