Andrew Christensen Recorded Webinar: Acceptance and change in couple therapy: Integrative Behavioral Couple Therapy
Register

Non-member - $35
Member - $25
Student - $15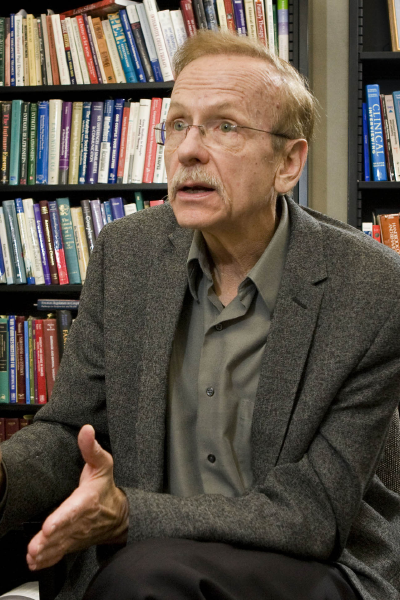 Original Air Date: December 14th, 2018
Abstract:
Integrative Behavioral Couple Therapy (IBCT) is an evidence-based approach to the treatment of couples developed by Andrew Christensen from UCLA and the late Neil S. Jacobson from the University of Washington. IBCT is integrative in that it brings together the twin goals of emotional acceptance and behavior change. Also, it integrates a variety of treatment strategies under a consistent behavioral theoretical framework. IBCT is part of what some have called the "third wave" of behavior therapy. Like other so-called "third wave behavior therapies" like ACT (Acceptance and Commitment Therapy) and DBT (Dialectical Behavior Therapy), it focuses on inner experience as well as overt, concrete behavioral change. It is adaptable for same sex as well as different sex couples as well as couples from diverse cultural backgrounds. Several clinical trials have demonstrated the efficacy of IBCT. It has been adopted by the United States Department of Veteran's Affairs as one of their empirically supported treatments for couples; extensive efforts to train VA therapists in IBCT have continued since 2010, with positive results. IBCT has also been adapted into an online program, www.OurRelationship.com by Brian Doss and Andrew Christensen; a recent clinical trial showed the effectiveness of that program. Currently, a nationwide study is evaluating the impact of this treatment for low income families in the United States. In this webinar, Christensen will provide an introduction to IBCT.
Learning Objectives:
At the conclusion of this webinar, participants will be able to:
Describe at least two theoretical/conceptual differences between Integrative Behavioral Couple Therapy on the one hand and Traditional and Cognitive Behavioral Couple Therapy on the other.
Describe the conceptual framework of the DEEP analysis, defining each component of this acronym.
Describe the goals of Integrative Behavioral Couple Therapy as they relate to the DEEP analysis.
About the Presenter:
Andrew Christensen is Distinguished Research Professor of Psychology in the Department of Psychology at the University of California, Los Angeles. He received his Ph.D. from the University of Oregon and did his internship at Rutgers University Medical School. He studies couple conflict and couple therapy and has published over 150 professional articles, primarily on these topics. He is co-author of the influential scholarly book, Close Relationships (Freeman, 1983, reprinted in 2002). For therapists, he authored Acceptance and Change in Couple Therapy: A therapist's guide for transforming relationships (1998, Norton) with Neil S. Jacobson. He also completed a trade book for couples, Reconcilable Differences (2000, 2014, Guilford) with Jacobson and Doss. Both books describe their therapeutic approach, Integrative Behavioral Couple Therapy (IBCT; http://ibct.psych.ucla.edu/ ). With support from the National Institute of Mental Health, Christensen and Jacobson conducted the largest clinical trial ever done evaluating the impact of couple therapy, including the couple therapy they developed, IBCT. In 2010, IBCT was adopted by the US Department of Veteran's Affairs as one of their evidence-based treatments, and Christensen has been working with the VA since then to train therapists in this approach. With Dr. Brian Doss at the University of Miami and with support from the National Institute for Child Health and Human Development, he has developed an online, internet based therapy approach for couples based on IBCT (www.ourrelationship.com). Doss, Christensen, and their students recently published the results of a nationwide clinical trial on this online program, showing that it significantly boosted the relationship satisfaction and individual functioning for couples who were distressed (See Doss et al., 2016). Doss recently received a major 5-year grant to adapt this program for low-income couples and conduct another nationwide clinical trial. Christensen is a consultant on this project, assisting with this adaptation and the subsequent clinical trial. Christensen has done workshops on IBCT in the United States, Canada, Europe (Denmark, France, Germany, Sweden, Switzerland, and the United Kingdom), Asia (Hong Kong), and South America (Brazil, Colombia, and Peru). Christensen's therapy and research have been cited in the Washington Post, New York Times, Newsweek, Time Magazine, U.S. News and World Report, USA Today, and other magazines and newspapers.
Recommended Readings/Resources:
Christensen, A., Doss, B. D., & Jacobson, N. S. (2014). Reconcilable Differences. New York: Guilford.
Christensen, A., Dimidjian, S., & Martell, C. R. (2015). Integrative Behavioral Couple Therapy. In A. S, Gurman, J. L. Lebow, & D. K. Snyder (Eds.), Clinical Handboook of Couple Therapy, 5th Edition (pp. 61-94). New York: Guilford.
Christensen, A., Atkins, D. C., Baucom, B., & Yi, J. (2010). Marital Status and Satisfaction Five Years Following a Randomized Clinical Trial Comparing Traditional Versus Integrative Behavioral Couple Therapy. Journal of Consulting and Clinical Psychology, 78, 225-235.
Doss, B. D., Cicila, L. N., Georgia, E. J., Roddy, M. K., Nowlan, K. M., Benson, L. A., & Christensen, A. (2016). A Randomized Controlled Trial of the Web-Based OurRelationship Program: Effects on Relationship and Individual Functioning. Journal or Consulting and Clinical Psychology, 84, 285-296.
All attendees will receive a certificate of completion when the course requirements are satisfied. Certificates of completion is included in the cost of the webinar
ABCT is approved by the American Psychological Association to sponsor continuing education for psychologists. ABCT maintains responsibility for this program and its content
The Association for Behavioral and Cognitive Therapies has been approved by NBCC as an Approved Continuing Education Provider, ACEP No. 5797. Programs that do not qualify for NBCC credit are clearly identified. The Association for Behavioral and Cognitive Therapies is solely responsible for all aspects of the programs
The Association for Behavioral and Cognitive Therapies is recognized by the California Board of Behavioral Sciences for Marriage and Family Therapist (MFT) to offer continuing education as Provider #4600
Key:

Complete

Next

Failed

Available

Locked
13 Questions | 2 attempts | 10/13 points to pass
13 Questions | 2 attempts | 10/13 points to pass
1.50 credits available | Certificate available
1.50 credits available | Certificate available
1.50 credits available | Certificate available
| Access Date | Quiz Result | Score | Actions |
| --- | --- | --- | --- |