Amelia Aldao Recorded Webinar: Helping Clients Transition to the New Normal
Recorded On: 06/19/2020
Register

Non-member - $35
Member - $25
Student - $15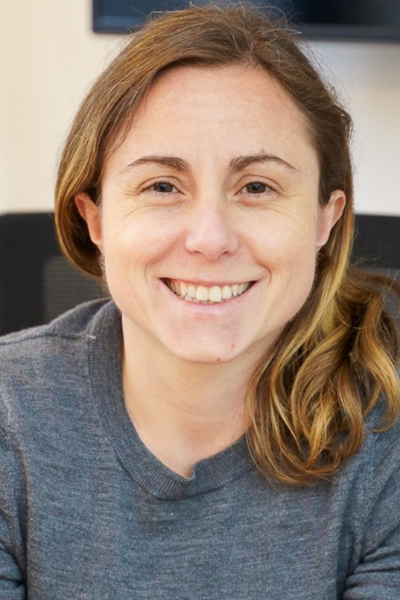 Original Air Date: Friday, June 19, 2020
Abstract:
As restrictions to physical distancing begin to lift in the coming months, we are all facing an unprecedented situation: on the one hand, we will be "going back to normal," but, on the other one, much has changed over the past few months, so we will actually living in a "new normal." This juxtaposition of familiar and new can be the source of much anxiety and distress, but it can also represent an opportunity to redefine ourselves and grow. As therapists, we have a unique opportunity to help our clients not only cope with these changes, but also thrive in the face of this new life we're about to start. In this webinar, I will discuss an emotion-focused CBT approach for helping clients manage surges in anxiety (e.g., worries about resuming in-person interactions, heightened fears of contamination, agoraphobic concerns, existential anxiety, hopelessness) and adopt a values-based approach to re-envision their lives (e.g., career, relationships, health). I will review a transdiagnostic approach, since clients might experience concerns that are not necessarily aligned with their current diagnosis (e.g., someone with social anxiety might become preoccupied with contamination). It will be highly interactive (so come prepared with questions!) and we'll also tackle self-care as therapists.
Learning Objectives:
At the conclusion of this webinar, participants will be able to:
Identify key struggles that clients will experience while adjusting to a "new normal"
Recognize subthreshold and emerging presentations of new disorders triggered by the COVID-19 pandemic
Develop transdiagnostic case conceptualizations
Teach emotion regulation strategies to help clients reframe automatic thoughts and change their relationship to anxiety
Adopt a behavioral activation approach to help clients better structure their days and lift their moods
Utilize a values-based approach to help clients make the most out of this crisis
About the Presenter:
Dr. Aldao is a Licensed Clinical Psychologist with expertise in CBT for anxiety and mood disorders. She is the Founder and Director of Together CBT, a clinic specializing in anxiety and stress in New York City. She is a Visiting Scholar at Columbia University and on the Psychiatry Faculty at Mount Sinai Hospital, where she teaches CBT to Graduate Students in Clinical Psychology and Residents in Psychiatry, respectively.
Further, Dr. Aldao holds several leadership positions in the top professional associations in her field: she is a Member of the Clinical Practice Guidelines Workforce of the American Psychological Association (APA) and a Member of the Continuing Education Committee of ABCT. She is frequently invited to give talks on the topics of stress management and career coaching. Lastly, Dr. Aldao runs a boutique consulting firm that focuses on startups in the mental healthcare space.
Dr. Aldao obtained her B.A in Psychology summa cum laude and Phi Beta Kappa from the University of Pennsylvania, where she was also in the prestigious Benjamin Franklin Scholars Program. She received her Ph.D. in Clinical Psychology from Yale University, where she published several groundbreaking studies on emotion regulation and anxiety disorders. She completed her Pre-Doctoral Internship (residency) at the top-ranked Psychiatry Department of Weill Cornell Medical College / New York Presbyterian Hospital in New York City. She then became a tenure-track Assistant Professor in the Psychology Department at The Ohio State University, where she ran a very productive lab and published over 60 scientific articles on CBT, anxiety, emotion regulation, and mindfulness (with over 9,000 citations). Her work has been recognized by the top professional associations: she was named a Rising Star by the Association for Psychological Science (APS) and received an Early Career Award by ABCT.
Following her career in academia, she spent two years at a "Big 3" management consulting firm (Boston Consulting Group), where she helped some of the world's largest companies develop customer-centric growth strategies. In this role, she developed an expertise in marketing, sales, and pricing.
Recommended Readings
Calhoun, L. G. & Tedeshi, R. (2012). Posttraumatic growth in clinical practice Routledge.
Greenberg, L. (2015). Emotion-focused therapy: Coaching clients to work through their feelings. APA.
Hayes, S. C., STrohsal., K., & Wilson, K. (2011). Acceptance and commitment therapy. Guilford Press.
Hofmann, S. G., & Hayes, S. C. (2018). Process based CBT. Context Press.
Martell, C. R., Dimidjian, S., Herman-Dunn, R. (2010). Behavioral activation for depression. Guilford Press.
Roemer, L., & Orsillo. S (2011). The mindful way through anxiety. Guilford Press.
All attendees will receive a certificate of completion when the course requirements are satisfied. Certificates of completion is included in the cost of the webinar
ABCT is approved by the American Psychological Association to sponsor continuing education for psychologists. ABCT maintains responsibility for this program and its content
The Association for Behavioral and Cognitive Therapies has been approved by NBCC as an Approved Continuing Education Provider, ACEP No. 5797. Programs that do not qualify for NBCC credit are clearly identified. The Association for Behavioral and Cognitive Therapies is solely responsible for all aspects of the programs
The Association for Behavioral and Cognitive Therapies is recognized by the California Board of Behavioral Sciences for Marriage and Family Therapist (MFT) to offer continuing education as Provider #4600
Key:

Complete

Next

Failed

Available

Locked
12 Questions | 2 attempts | 10/12 points to pass
12 Questions | 2 attempts | 10/12 points to pass
1.50 credits available | Certificate available
1.50 credits available | Certificate available
1.50 credits available | Certificate available
| Access Date | Quiz Result | Score | Actions |
| --- | --- | --- | --- |